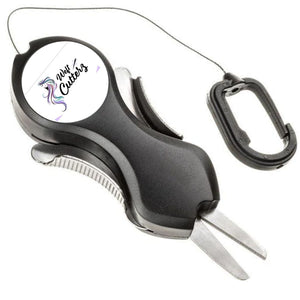 INSTALLING EXTENSIONS JUST GOT EASIER!
-Weft Cutterz are the perfect cutting solution for most hair extension installation services.
-Precisely cuts hair extension wefts, thread and lace.
-Ideal for use on installing and removing sew-ins, beaded row extensions, wigs, lace hair units and more.
-Use in place of those bulky shears.
-Attach the 36" retracting cord to an apron or belt loop to ensure they are never lost.
-Long, serrated cutting blades deliver precise cutting for those small jobs.